This folder was my favorite of all the knives shown on Amsterdam Minimeet 2014. I loved the ergos. The convex curves on the titanium. The reinterpreted bowie blade. The perfect size for an EDC. The attention to details. Really I have been more than impressed by Marcin next collaboration with Spyderco.
The Techno was IMHO AFAIC a bold move to the EDC world. An heart stroke. But now Marcin was striking again with a refined working folder. Thinner but also more "feminine" hence the "Mistress" title. Raising the bar.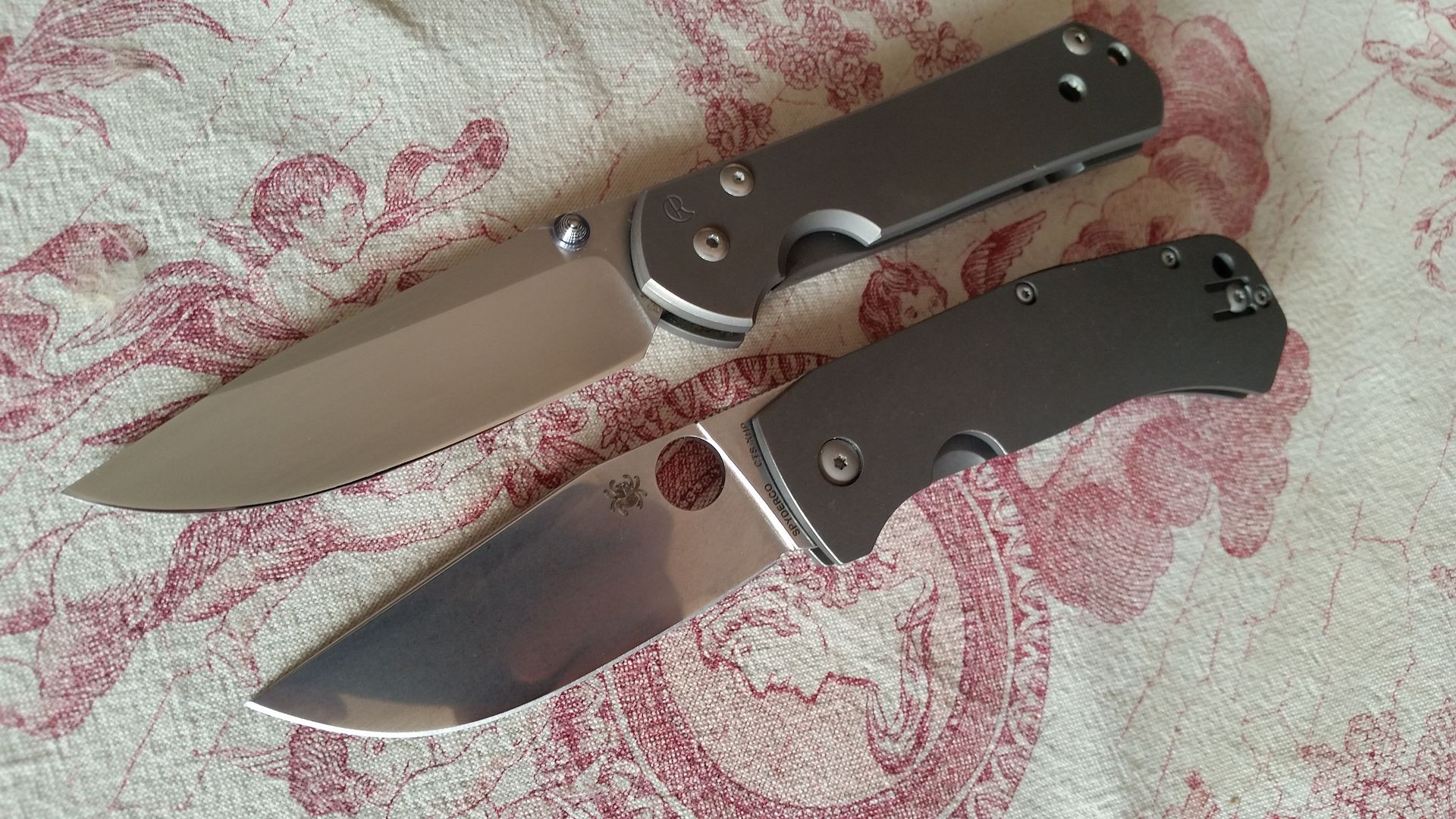 Ah, who could kill the Sebenza ? Huh ? When you hear about Titanium slabs and Integral Lock it's the first word which come to my mind.
So this is a first glimpse to this gorgeous folder. Let's start by the cons:
OK, mine needs some opening and closing to be as glass smooth as it suppose to be. I haven't reach the torx to ease the axis screw yet.
The wire clip got a way to block the pocket's draws. It comes from the way the lock has been designed. No big deal. It could even been seen as some kind of security but I'm considering switching the clip to the other smoother side of the handle. But again, for reverse grip opening (using the ring finger) I need a smoother action.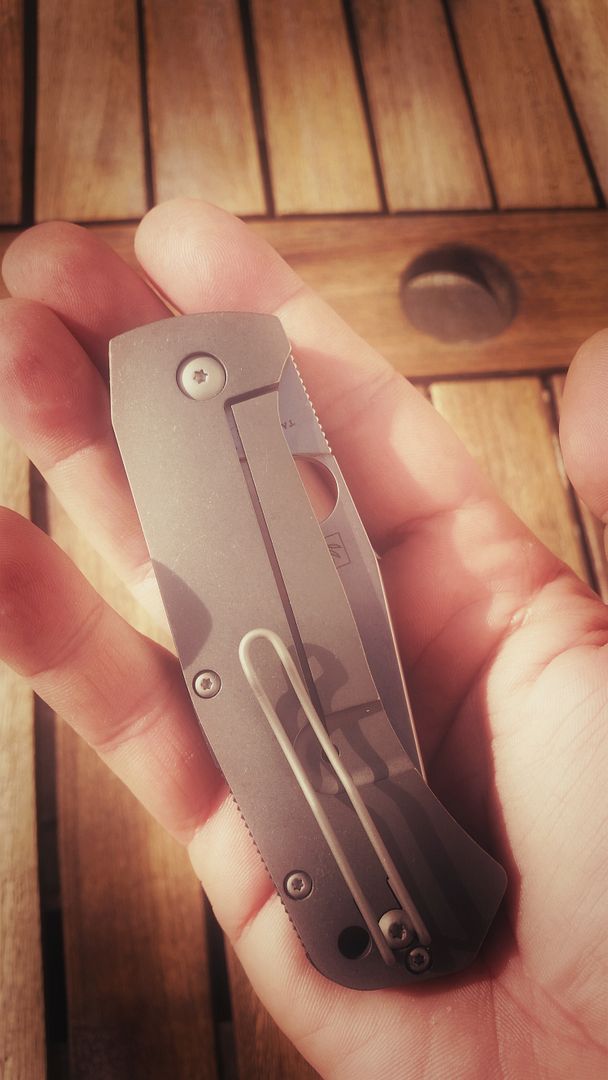 Now the pros and they are a lot:
Beauty may be in the eyes of the beholder but ergonomy is in the pawns of the user. This one suits my hand perfectly.
No finger choil. But a longer edge. The convex titanium handle, just pure pleasure to hold.
A very clever G10 spacer which is used to improved the ergonomy by avoiding any risk of a slippery handle.
The convex handle which is gentle in your palm.
A lot of belly for a really thin edge. A point in perfect alignement with the handle.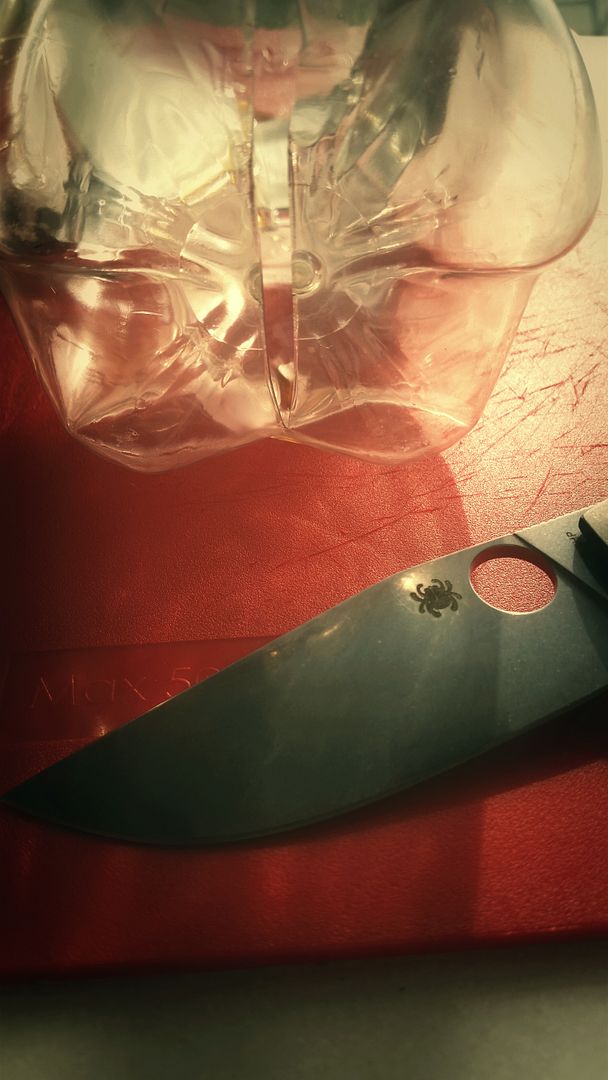 The edge is so thin than I was able to do my favorite Coke bottle test with ease and control.
Proportion blade / handle is near perfect for a folding knife of that size.
This knife is asking to be used. It feels well in the hands and the geometry is optimum. The size is perfect for an EDC. The clip is deep enough to make the knife disappear in the pocket.
The balance is just behind the axis. The absence of hole hump makes it a looker.
So now will come the tests and as a companion, a K2 should come next week.
How will perform the CTS-XHP compared to CPM10V ?